Business Tools I Love
Tools That I Use For My Online Business
I get asked all the time what tools I use to run my business. I have a few that I would be lost if I hadn't started using them. Here's a list of things I actually use and I'll be adding more to it so be sure save this page and pin this for later,
Hosting Your Website
Mom Webs Hosting>> Get Mom Webs Hosting Click Here
This is the hosting that I use. I love small family owned businesses and this one is owned by a friend of mine. She's a smart entrepreneur and bought the company back in 2000. I've used several hosting companies in the past and by far Mom Webs is the best I've ever had, Kelly bought it so Mom's like us, could have a easy place to host our blogs.
They always answer every question right away. One guy is behind the scenes, Scott and he has helped me so many ways. One time I completely shut down my website, I was messing with the edit page of my theme. Oops!
My help ticket said "Help! I broke my website!". Scott fixed it right away.
I just love this place and can't say enough good things about it and in the two years I've been using them, my blog has never been down.
My Second Choice of Hosting
Bluehost Web Hosting>>Get The Most Popular Hosting Service The Big Wigs Use!
I see a lot of people promoting bluehost, for good reason. It pays affiliate marketers big money! It promotes $3.95 -$2.95 to sign up with them but when you get to the signup page you have to sign up for 36 months to get that price. That's 3 years! What if you don't know if you want to blog that long? What if you want to change hosting companies, then your just out of luck.
I just wanted to give you options about picking a hosting company. I have used bluehost and had no problems with them. I just don't like being charged for two years. And is the sale over after those two years? You betcha! You'll be paying full price for another 3 years.
Domain Name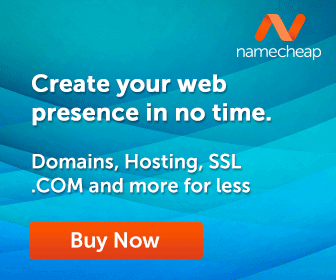 I buy all my domain names with Namecheap. Why? One, Because they are cheaper than everyone else, and two, they have a little thing you can get for free the first time that keeps you name and phone number off the web. When I bought from godaddy in the past, I was bombarded with phone calls from scammers. I still get calls from them.
Traffic Helper
Pinterest Scheduling Tool>> TAILWIND Free Trial Here 
I fell in love with Tailwind, it made my life so much easier. I manually Pinned for a couple of months and that was a full time job. Then I learned about this awesome program that was actually like hiring a part time employer only for a whole lot cheaper. I paid once a year to save money and after that I've added all my niche sites to my Tailwind scheduler. It's so easy to use, set it and forget it. This really is an amazing tool! I will never be without it… Ever!
Keeping Track Of It All
Evernote >>Try it today for FREE
I love to keep track of all my tasks, which is a lot of different things is with this little app called Evernote. I use the free version. But if you need more space then you can get the paid version. I wrote my first book with it. Keeping all my notes in one place was Great! I can even look back over the years at all my notes. I like paper but I'm so disorganized that I forget where I wrote it down. This is with me all the time. I keep recipes on it and daily tasks and so much more! It's on my laptop and my phone, so I always have my little Evernote with me all the time.
My Email Provider
Convertkit Email Provider>>Try It For Free!
I started out with someone else, but when I started my homestead blog I wanted to get my list started right off the bat. I also wanted to use the very best that I could find. Wow, convertkit is AMAZING! It took me a couple days to get the hang of it, but now I would never use anyone else. Everything is laid out so well for beginners or even if you've been doing this for a while. I love convertkit so much! It does cost money but let me tell you one thing right off the bat. If you don't start with a list on your blog you might as well throw in the towel. Your list is you bread and butter. Your list is your family, they trust you and look for you for advice and guidance.
I used to thing it wasn't important. But it truly is, every business you start will cost money. Just chalk this up as one of those expenses that you take off your taxes each year as an expense and make darn sure that your blog can pay for it soon. With my homestead blog the ads on my site paid for the cost of the email provider after about 3 months.
It's a no brainer folks.
Don't let anyone tell you NOT to get a list started very first thing on your blog. It's that important to connect with your readers. There are cheaper options out there, but you get what you pay for, start with the best and then you never have the hassle or have to pay big bucks to move your subscribers or worse lose them all because some provider won't take them, thinking they are all spam. Trust me on this. If you have only one expense besides your hosting. This is it! Sign Up with Convertkit Today and Get Your Free Trial Here!
Plugins That I love
Social Warfare Plugin >>Get it Free Here!
This is the bar that you see on blogs that lets readers share your blog post. What I love about this plug in is that it's so easy to use, also you won't get a bunch of unwanted have naked people ads on your blog like some of the others do, when your not looking.
How I Make My Pictures Look AWESOME!
Picmonkey>>PicMonkey: crazy-awesome photo editing
I use this one to make my logo's and resize pictures. They are going through some growing pains now, but check it out when they get things sorted out again.
Canva>>Free Place to Make Awesome Graphics for your blog! I love, love, love this! It's so easy to use and the best part is that it's FREE! I use it all the time, for all my pin graphics that I put on my blogs.
Blog Theme
 Genesis Framework Theme >>Check them out here!
I've only used studiopress themes for all my blogs. I love the way you can customize them to look just like you want. When you purchase one, all the rest are on sale for the rest of the time. So I would start a new blog and go buy another theme from them. They look truly amazing if you want more control of your website, I would suggest getting one of these.
What you need is the Genesis Framework and a Child Theme to go with it. You can get a bundle deal, that's what I did, and once you buy them. They stay in you account forever. I bought this theme YEARS ago, and totally forgot about it. Totally lost on an old laptop. But no worries, I just logged into my account and downloaded this theme from there. The one I'm using is called "Magazine Pro". They have so many to choose from, when I was looking at my account I'm seeing the very first theme that I bought, back in 2012!
Socrates Theme is Cheaper and You Get More
I use Socrates Theme now at only $27. You get a very powerful theme for half the price of Genesis. Best part is that the theme is owned by a blogger just like us. He is constantly upgrading and making the theme more powerful.
With this amazing theme you have more power to move things around, change colors, change headers for each page. Best of all it comes with a built in Membership site, Yep! You would have to pay over $300 just for that, (I know I looked!)
Get a theme like I use Socrates.
NOTE***This is how I make money with this blog, the above links contain affiliate links, which means that when you click on these links I might get a little money from it, thank you so much for that! This helps to pay for all the free goodies that I provide on my blog. I also only recommend products that I actually use and have tested on my own.